When commercial ground fishermen from the Portland, Maine waterfront head out to sea, they need to fill the fish hold on their boats with ice—sometimes up to 30 tons—to keep their daily catch cold and fresh.
In the heyday of Portland's commercial fishing operations back in the 1980s, the large local fleet of vessels would harvest to 80 million pounds of groundfish annually. The region's commercial fishing industry relied on Vessel Services for tons of bulk ice to keep pace with on-shore operations and processing—as well as to preserve the fresh catch at sea.
While commercial fishing and the Maine lobster industry have been mainstays of our economy for many years, providing ice for fishermen is not all we do: homes and businesses rely on our help to keep their food cold during power outages. We also serve Portland area restaurants when cooling equipment breaks down, helping them prevent the loss of expensive ingredients and many other needs.
No matter what your needs, Vessel Services is here to help. We make our ice daily, storing up to 300 tons of ice on-site at our home on the Portland Fish Pier.
Diversification
While bulk ice for commercial fishermen has been a major part of our business for the past 40 years, we've had to diversify our operations as the industry has changed.
With the decline of ground fishing—due in part due to changing regulations—the demand for ice has tapered off in recent years. In our most recent podcast, General Manager Mike Foster and President Alan Tracy shared sobering data from the Portland Fish Exchange regarding the state of commercial ground fishing in Maine. They also talked about the dwindling numbers of groundfish (cod, haddock, flat fish, red fish and dabs) coming ashore into the Portland's waterfront. Last year, stocks plummeted to just over 1 million pounds from roughly 80 million in the 1980's.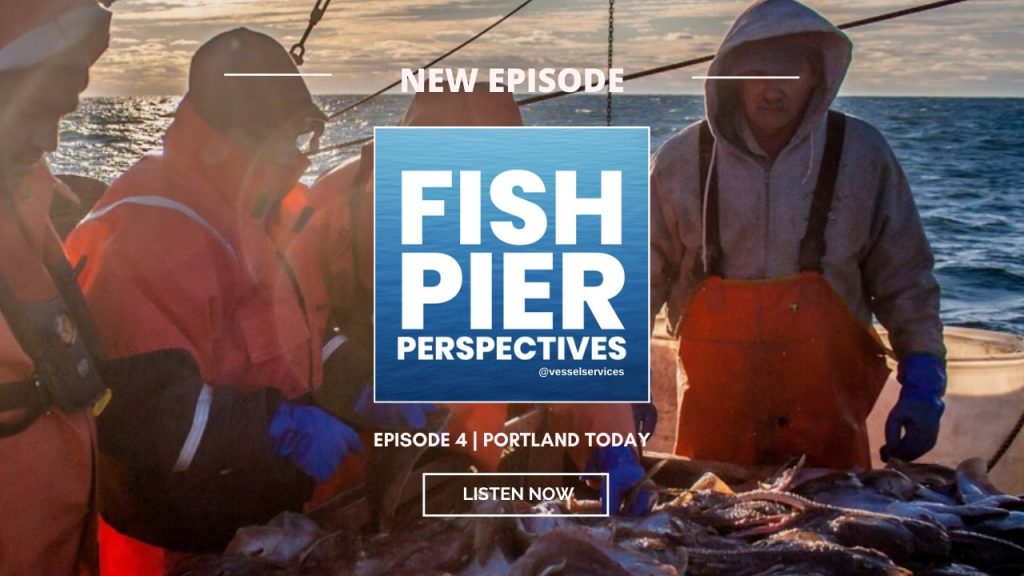 With fewer fish landing on the docks, numerous business in and around the Portland marina have been affected—including ours.
In response, we've adapted to the times by diversifying our ice business to include dry ice, bulk ice, ice delivery and more.
Options for Freezing in a Flash
The first step to diversifying our ice business was to add different forms of ice—along with ice delivery and rental services. As the only bulk ice retailer in Maine, we're now selling and delivering ice throughout the region via our fleet of refrigerated trucks and trailers. We also offer refrigerated trailers and freezers for rent as well.
Vessel's ice supply business includes all forms of ice: bulk, bagged, crushed, dry, large-cubed, specialty (ice spheres or rounds), as well as boutique and event ice. Whether you buy a 20-pound bag of ice, 1000 pounds or 30 tons, pickup or delivery, you'll get the same level of service.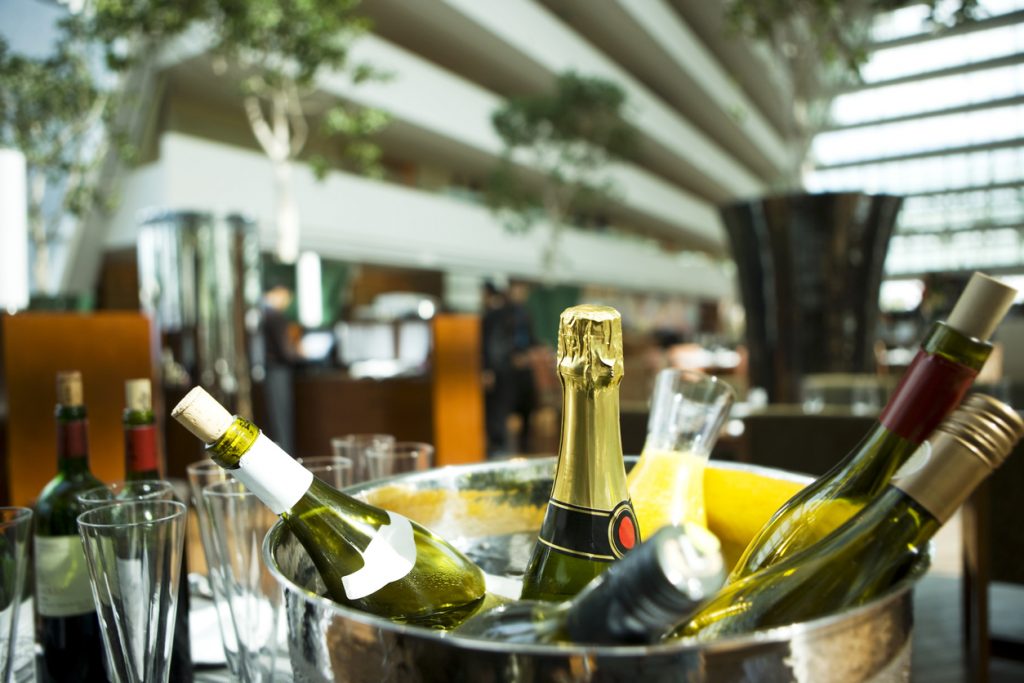 In season and when necessary, Vessel Services routinely produces 50 tons of ice a day at our Portland, Maine waterfront facility. For commercial fishermen, it's business as usual: Vessel can pump up to 30 tons of bulk ice per hour in the holds of ships via a modernized air delivery system. We also have dockside service for yacht owners.
Not sure how much specialty ice you need for your wedding, beer festival other special event you might need? Our website has a handy ice calculator to determine how much ice you'll need for any occasion. If you're offering high-end specialty cocktails, we even sell ice cubes to create a wow-factor in the glass! We also offer crystal-clear 300-pound slabs of specialty ice for carving.
Need dry ice? As solid carbon dioxide, dry ice logs in at a frosty-109 degrees. It's great for packing, fishing, hunting, shipping items and cooling during power outages for food storage—it's even used to eradicate bedbugs! We sell dry ice by the slab (2.5 pounds) or in pellets (10 pounds and up.)
Ring Us Up For Rentals
As part of our ice delivery service, we offer refrigerated trucks and trailers for rent. Great for catering, parties and barbeques—not to mention any unplanned power outages or equipment failures—our refrigerated units are available year-round, for both daily and weekly rentals.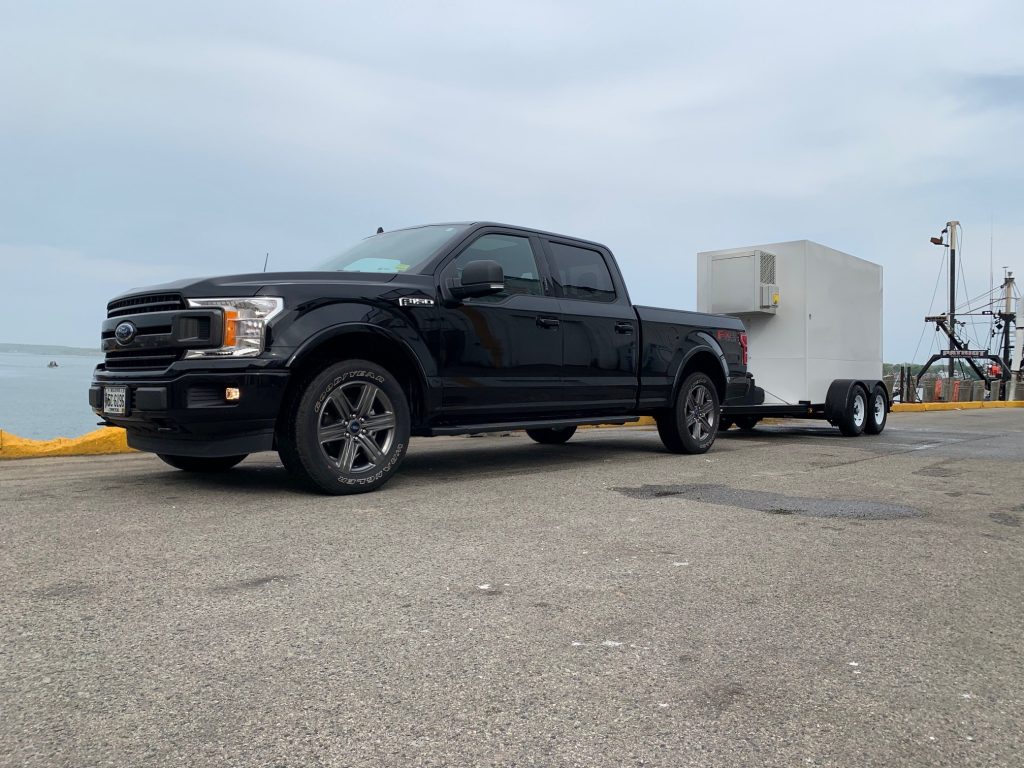 We offer several freezer and refrigerated truck and trailer options including: a 16-feet long freezer truck with a capacity of up to 12,000 pounds; as well as our low-to-the-ground and quiet-running refrigerated trailers, which comes with an 110-volt extension cord or self-contained generator option.
How reliable are they? Over the years, we've rented trucks to Target, Hannaford Supermarkets, Outback Steakhouse and Applebee's and the Olive Garden, among other big-name businesses.
Want more information from Vessel Services and to connect to the latest updates from the working waterfront in Portland? Sign-up for our fishing podcast alerts and our monthly newsletter, here.
And be sure to check out our additional episodes including: "The Different Fisheries of Portland" and "Seaspiracy and April Council Meeting" on iTunes and Spotify.